In the Night
A downloadable game for Windows
Made for UT Austin Game Jam 2019

Merle the Squirrel visits Grandmother's house, but finds an unwelcome surprise...

In the Night is a platformer/horror game based on the Little Red Riding Hood fairy tale.
Merle the Squirrel bids goodbye to his parents as he traverses down through their hollow tree, on his way to visit Grandmother. As he journeys deeper into the tree, he finds that unexpected dangers are in store... Will he be able to return home?
Features:
Find a path down the tree by jumping on and off platforms
Use mushrooms to leap higher
Avoid dangerous thorns
Encounter a new danger on the way back home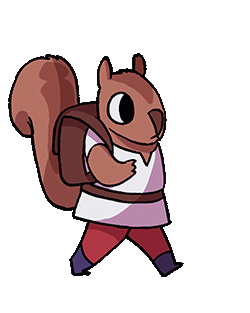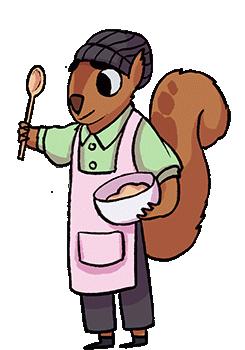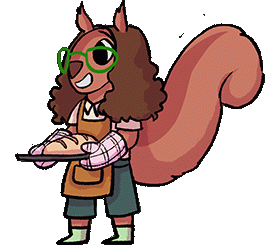 Credits (Team Bluepoint 1):

Elián Sweeten: Producer, Composer, Game Designer, Programmer (Scene change, general)
Arthur Dale: Prop Art, Background Art
Al Sumstad: Background Art
Andrew Deng: Programmer (Damage, interactables, UI)
Daniela Rumbaut: Character Animator
Sunny Agrawal: Programmer (Sound)
Audrey Born: Mentor from Bluepoint

Justin Dewey: Mentor from Bluepoint